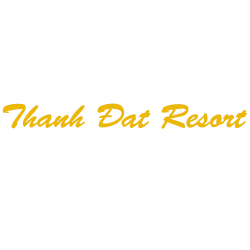 Located in the inner of Can Tho city, where crowded and busy as the presence of a green campus, elegant surrounded by blooming and busylife of birds called Thanh Dat Hoa Vien Resort.
With an area of more than 7000m2, is surrounded by 200 diverse species of flowers and plants, Thanh Dat Hoa Vien is an ideal destination for families on holidays and weekends.
Come to Thanh Dat Hoa Vien you can enjoy coffee, breakfast space between a cool, gentle fragrance. In addition, it also has many delicious, rich food, drinks. We are sure that you will be satisfied.
Come to recreational fishing services in Thanh Dat Hoa Vien, you will mix with the folk lifestyle, enjoy fresh dishes cook from fish, which catched by yourself. In addition, it also has other entertainment services such as karaoke, billiards, ball table, play area for children. With fully equipped modern, high-speed wifi and professional staff.
Resort Thanh Dat Hoa Vien is the perfect place to hold a picnic, birthday, events, conferences, seminars, weddings, ... Associated with open space campus is a 2 star hotel with 30 luxury rooms, fully equipped, beautiful and diverse architecture ... Resort Thanh Dat will bring you much fun after hours of hard work - to start a new dynamic and innovative.
We are pleased to introduce to you Thanh Dat Hoa Vien Resort, 95/4 Block Thoi Nhut, Long Nguyen Van Cu, KV 2, P. An Khanh, Q.Ninh Kieu, Can Tho City.